Madigan's Headed For The Skies

(Ch. Madigan's Drum Roll Please x Madigan's Tip On A Sure Thing)
b. March 4, 1994
Olivia is Senna's niece, as her dad is Senna's brother Calvin. She was a standout from day one, a beautiful rich brown baby, and has always reminded me a lot of her father. She took the show ring by storm, earning 6 points towards her championship (and many favourable comments from judges) by the age of 7 months, over much older competition. Unfortunately a quirky adolescence came next, and my previously confident puppy suddenly wasn't so sure of herself, and, alas, she never regained the confidence of her youth. 
We managed to pick up a few more points, leaving her just ONE point shy of her championship, but as it was clear the show ring was NOT where she wanted to be, we decided not to push the issue, and she remains a much loved and spoiled "almost champ".  

At 15 1/2 she still insisted on her daily trek down the long driveway with me to get the newspaper. At 16 she slowed down some and spends most of her time napping, but she's still happy and sweet and doing well.

Addendum: after a long happy healthy life, we said goodbye to Olivia on Sept 12, 2011, at the age of 17 1/2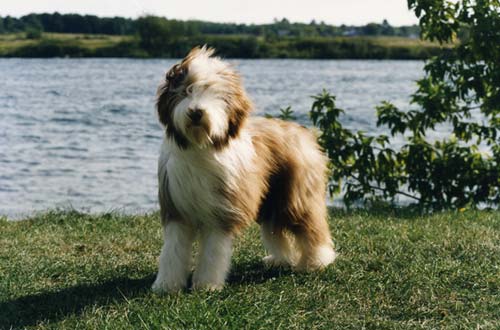 A couple more shots of Olivia as a wee pup.
She was such an adorable baby!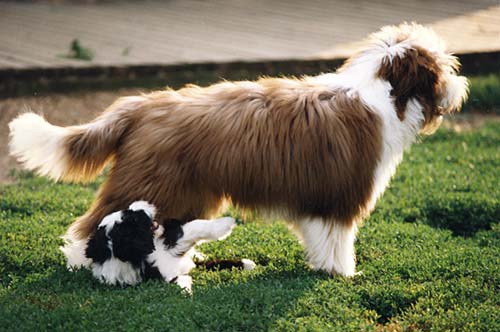 4 month old Olivia with wee Sabrina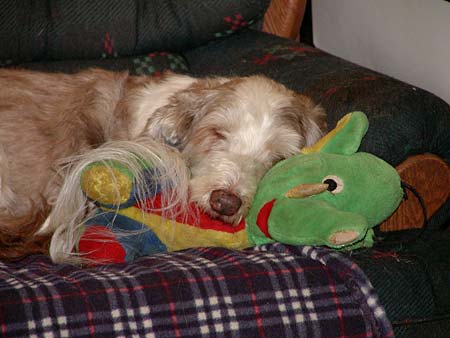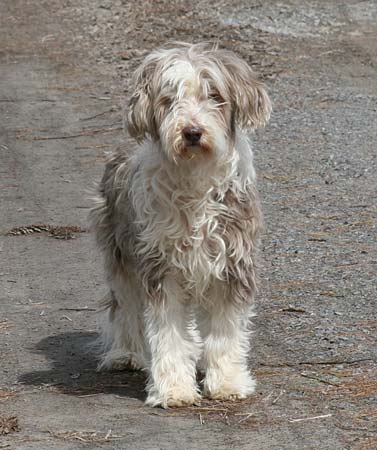 Olivia at 13 years