Calvin - Ch. Madigan's Drum Roll Please

Hobbes - Ch. Madigan's Strike Up The Band

(Ch. Moonhill's Classic Plus Signs x Ch. Madigan's Born For Adventure)
b. Feb. 3, 1992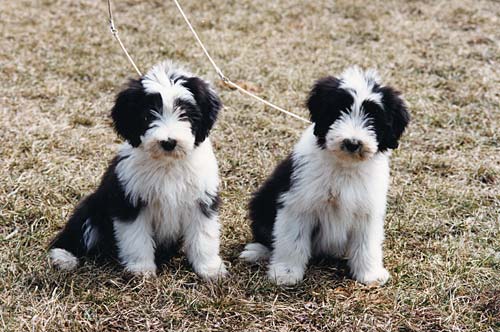 In early 1992 we had a litter consisting of just two little boys, so I couldn't resist naming them Calvin and Hobbes. Both were lovely pups who would go on to become champions. 
They had very different personalities - Calvin was my sweetie; the most loving, gentle soul, who would do whatever was asked of him, just happy to be included. Hobbes was a headstrong handful, equally loving and friendly but with his own ideas about how to do things!
We had to say goodbye to both far too soon.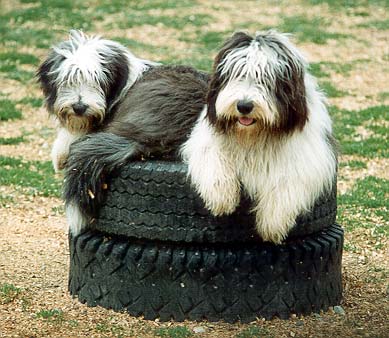 Above: Hobbes (right) & Senna

---
Below:
Calvin showing the dramatic colour changes Beardies can go through.

at 4 months

at 14 months

and below: winning one of his group placements, in 1995 at 3 years