Ch. Bedlam's Perpetual Motion

(Can.Am.Ch. Bedlam's Landslide x Ch. Bedlam's Instant Insanity)
b. March 3, 1987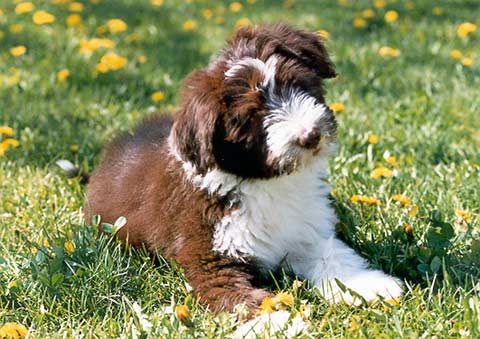 Maddie was our first Beardie, purchased as a puppy from Alice Bixler's Bedlam kennels (then located in Uxbridge, Ontario, Canada) in May 1987. She went on to become our first champion, finishing her championship owner-handled in November 1988. She was also the mother of our first litter, born in July 1989, which produced Ligier, our first homebred champion.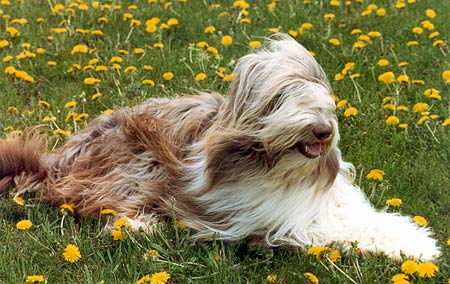 She was incredibly smart and determined, and always seemed to have a smile on her face. She taught us a lot about Beardies, and even though I took her through several levels of obedience classes thinking I was training her, I swear there were times she sighed and rolled her eyes as I fumbled along slowly learning what she was teaching me!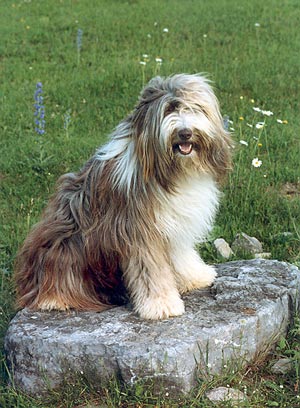 Maddie ruled the roost here, keeping all the other dogs in line with barely a raised eyebrow.  

Her intelligence and affection, as well as her never-ending enthusiasm for life and everyone in it sold us on Beardies for good, and she is directly responsible for us having gone completely to the dogs!
| | |
| --- | --- |
| Intelligent always, serious when needed, and silly when she felt like it. Our 'leader of the pack' left a void never to be filled. | |