Natural slate provides a unique and rustic surface to paint on. The photos on this page show the variety of sizes and shapes available. Most are grey in colour, though each piece is unique. The small round slates hang from a jute cord, while the square or rectangular slates hang from leather cord. The pieces shown here have all been sold, and are shown as examples of what you may order. Prices range from $40 to $100 (or more) depending on size and design.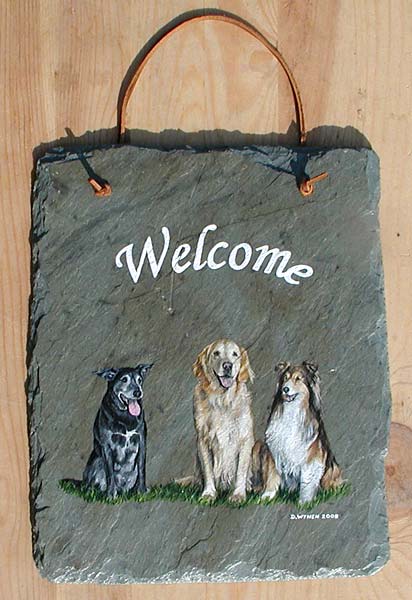 Above: a commissioned slate welcome sign,
painted from a photo.
This piece measures approx. 8" x 10"